Scheel Window & Door
Establishment at 210 Madawaska Boulevard, Arnprior, ON K7S 1S8, Canada. Here you will find detailed information about Scheel Window & Door: address, phone, fax, opening hours, customer reviews, photos, directions and more.
Opening hours
| | |
| --- | --- |
| Monday | 09:00am — 05:00pm |
| Tuesday | 09:00am — 05:00pm |
| Wednesday | 09:00am — 05:00pm |
| Thursday | 09:00am — 05:00pm |
| Friday | 09:00am — 04:00pm |
Rating
4 /5
Based on 2 reviews
Photos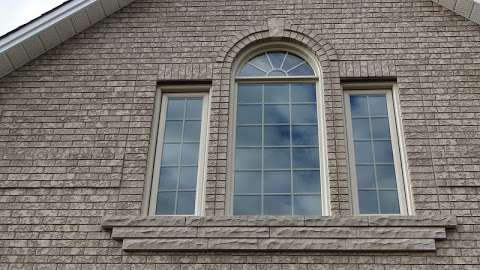 Reviews of Scheel Window & Door
Bri G Added 2018-05-16

★ ★ ★ ★ ★

Fantastic experience. Highly recommend Scheel Window & Door.
Was pretty much overwhelmed when we started gathering information and getting quotes to replace our front door and several large windows. Had spoken with 4 other Ottawa companies before a friend recommended Scheel. Didn't know Scheel made windows and doors in Arnprior. After looking them up online we made the drive to their plant/showroom to have a look at their products. Met the owner Brian Gow when we got there. Brian asked us what we were contemplating having done? Which other companies we had spoken with and had received quotes from?
He then proceeded to walk us through Scheel products as well as examples of some of the competitions products which he also had on hand. This was extremely helpful as most of the others reps simply gave us a price and told us their products were good. They left brochures but didn't show us samples.
After reviewing Scheel product and walking through their plant we were very interested in getting a quote from them.
Brian arranged to have one of their salesmen (John Kay) contact us to provide an estimate. John provided us with an estimate a few days later. Scheels price was a bit higher than some of the other quotes but after reviewing their products we understood why and saw the value in purchasing from them.
We placed our order and waited anxiously for installation.
A date was arranged a few weeks later and Kevin Barr and his helper Brad showed up to install things. The install took a couple of days and Kevin & Brad did a wonderful job in explaining what they were doing and executing same. Interior trim finishing is wonderful. Aluminum and caulking work around windows and door on the outside is excellent. Most importantly, the windows and front door look great!
Again, would recommend that anyone that is thinking about buying windows and doors should talk to Scheel.
Cheers,
liz

Tom Giles Added 2018-05-03

★ ★ ★ ☆ ☆

This past winter I had a window (both panes) fog up (between the glass). I called to have it looked at under warranty, as they were only 4.5 years old. The warranty process was smooth, it took about 3 weeks to have someone come and replace the panes. He was very friendly, worked quick and explained the repair and the technology to me. He cleaned up after himself and the window now looks fantastic (as in, it isn't fogged up).

The three star review is for the cost of this warranty service. I was charged 100$ labour (50$ per pane) and then a 200$ service charge. I asked what the service charge was for, and I was told, it is a "service charge". This to me is unacceptable. The total price of the install in late 2012 was just over 900$. Their product failed well within the warranty period and I had to pay 1/3 of the original price to have it replaced. I would have been fine paying the labour, but that service charge really gets me. I wonder what the cost of the panes of glass are. If you sell a product and warranty it, you should not seek cost of the replacement back when it fails.